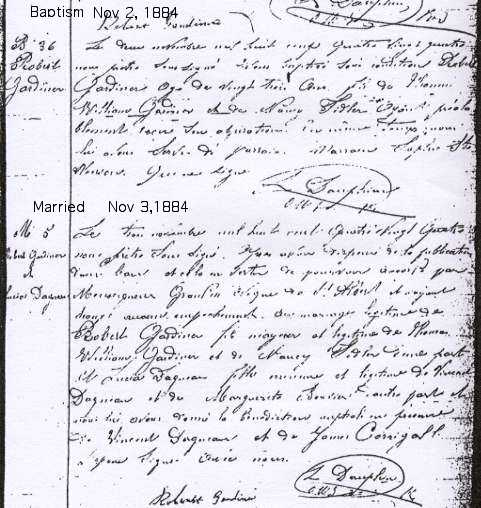 Robbie Gardiner first got baptized November 2, 1884 then the next day
he got married to Lucia Daigneault.
The interesting story here is that Robbie married Lucia, while Felix Morin married sister Catherine Marguaret Daigneault.
Years later, their respective sons George and Ambroise married sisters Adlaide and Marie Jean Lariviere and settled on Sandy Point located 5 miles across the lake from the community of Ile-a-la-Crosse.